St Catwg (Crickhowell) Ministry Area
Serving the Communities of the Usk Valley and District
Welcome to the St Catwg Ministry Area website! This site gives an overview of what the ten churches within the ministry area are doing and how they are working together to build the Kingdom of God in the local area.
Walking with the Saints
A talk by the Very Reverend Tad Deiniol, Administrator, Wales Orthodox Mission
2.00pm 18 August 2022 at the Church of St Issui, Patricio.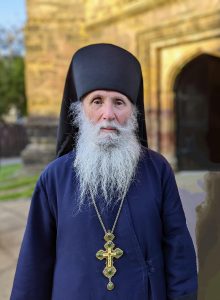 Father Deiniol was received into the Orthodox Church whilst studying theology at London University. His study focussed on the period of the early Church Fathers, and this, combined with the experience of Orthodox Church worship, began to open up to him the world of Eastern Orthodox spirituality. In 1979, he was professed a monk and ordained a priest by Metropolitan Anthony (Bloom) of Sourozh.
The Saints of Wales belong to the 6th – 8th centuries – well before the division of Christianity into east and west – and are increasingly a source of inspiration to Orthodox Christians, with their veneration being an important part of what it means to be an Orthodox Christian in Wales.
Youth Leader 2022
We're looking for a Youth Leader for the St Catwg Ministry Area, based in Crickhowell. Are you passionate about reaching out to young people and sharing God's love with them? Do you know someone who would relish this opportunity? Find out more
Online Services
For those unable to get to church in person we are using pre-recorded services based around one of the churches within the ministry area. Find out more on our Online Services page.
You can always find the latest pre-recorded service on our Service Stream page.
Homegroup
We are have started a Ministry Area online homegroup. Find out more on our Homegroup page.